Dear Friends,
In the 13 years since My Money Workshop's inception, we have hit many crucial milestones. When my father founded this organization, he had a dream to inspire a love for personal money management in the youth of Westchester and to help others discover the path toward financial freedom. After his untimely passing, we were at a crossroads – disband My Money Workshop or continue his legacy? Upon reaching the decision to continue building on his dream, we set out to find someone who could ensure my father's legacy. Gineyda joined the organization as Executive Director in 2018, and there began a period of formalization and unprecedented growth for My Money Workshop. She came to us with over 20 years' experience building up nonprofits and, most importantly, a passion for a mission that mirrored that of my father
After working to advance the goals and cultivate the established agendas of My Money Workshop, Gineyda will be stepping down from her role in the coming months. However, I am pleased to let everyone know that she will remain as a trusted Advisor to My Money Workshop on an ongoing basis. We are confident that whoever fills her shoes will be set up for success as they continue to grow My Money Workshop and enrich the financial lives of our students and participants. In Gineyda's words, "After giving so much to this mission and looking back at what we've accomplished together, I am excited for this next stage of growth at My Money Workshop."
Gineyda and her amazing team helped formalize the Workshop's processes, revamped our volunteer program, and enhanced our programming to include more touchpoints with participants and better relationships with clients. They ensured the continuity of our organization through the unprecedented challenges of the pandemic. Even more, with the creation of the Foundations for Financial Success Programs, the Financial Literacy Forum, and the Step Toward Financial Independence Challenge, they helped cement My Money Workshop as an industry expert, not only in Westchester but across the tri-state area. To date, we have served almost 30,000 workshop participants. We look forward to building on Gineyda's impressive work to reach many more teens and adults in the future.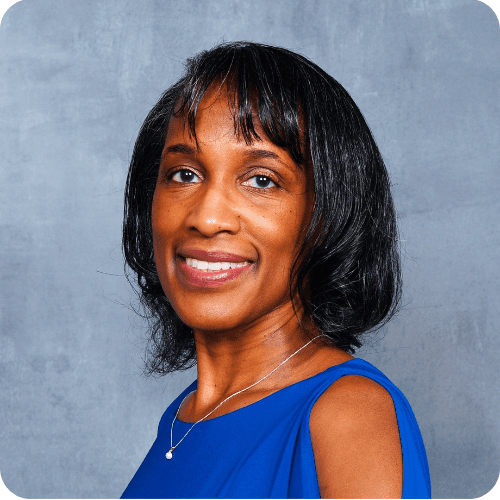 Due to Gineyda and her staff's success in formalizing and developing My Money Workshop, we anticipate a seamless transition. To that end, we are excited to introduce our Interim Executive Director, Ramona Thomas. Amongst many impressive qualifications, Ramona has a PhD in higher education from the University of Pennsylvania and has been a leader in non-profit organizations for over 20 years. She has been working closely with Gineyda, Marisol, Sweta, and the Board, and has already hit the ground running. Later this month, you will receive our Summer newsletter providing an update on our programs, volunteers, and upcoming events. 
For your information, we have listed the permanent Executive Director position on idealist.org. If you know of anyone who would be interested in the role, please share this listing with them. If you have any questions that you would like to discuss with me directly, please reach out to me at rob@mymoneyworkshop.org or call me at (917) 689-3447.
Thank you for your continued support of My Money Workshop.
Best always,
Rob Yaffa