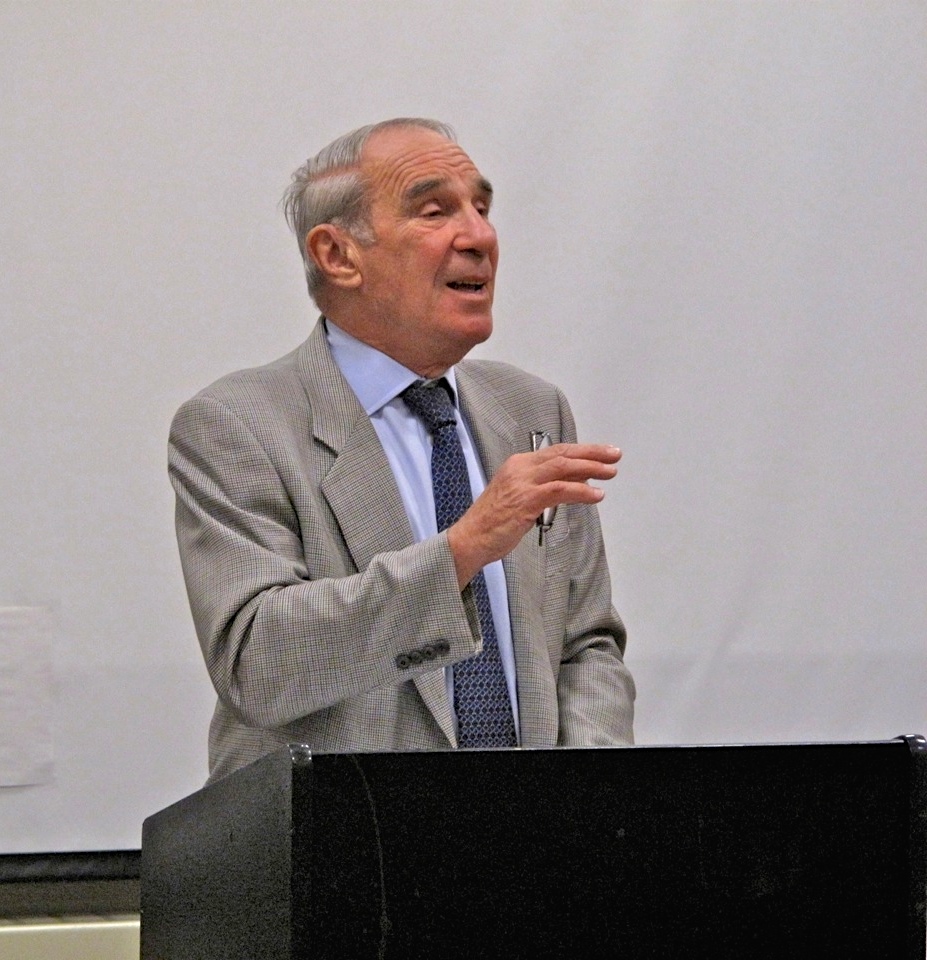 MY MONEY WORKSHOP since its inception has taught over 10,000 students and community members throughout the New York Tri-State area. We have a dedicated team of talented volunteer instructors that bring our financial literacy workshops to over 60 schools and organizations annually.  We provide financial literacy workshops to public/private high schools, colleges, universities, specialty schools and community-based organizations. We reach a diverse population from all economic backgrounds.
MY MONEY WORKSHOP was founded in 2009 by Dick Yaffa. After several conversations with numerous college and high school students he saw there was a huge need for basic fundamentals of money management for students and young adults entering the working world. The goal of financial literacy for all became Dick's passion and he was intent on leading students down the road to financial success. The students' genuine willingness to learn more about basic money management was also apparent. Based on these findings, with great vision and leadership, My Money Workshop began its mission to bring much needed financial literacy to today's students and community members.
In April of 2009, a workshop curriculum was developed and a test seminar was given to Sarah Lawrence College seniors located in Bronxville, New York. The students' attentiveness and questions underscored their need and desire for financial literacy and money management knowledge. As a result of the success of these initial workshops, other colleges and organizations throughout Westchester County were contacted, and financial literacy workshops were conducted for approximately 300 students in the Fall of 2009.
We have grown from the initial idea of financial literacy for all into a passionate team of volunteers that teaches thousands of students a year in private and public high schools, colleges, universities, specialty schools, community-based organizations, and correctional facilities. Contact us to bring My Money Workshop to your organization today.
What is the mission of my money workshop?
My Money Workshop's mission is to educate people to manage their finances wisely and to make a lifetime of informed decisions. We teach people to understand the decisions they make about money so they can build positive financial futures. 
We know that education alone does not change behavior. We create individualized and customized financial literacy workshops that help empower community members on their personal journey towards financial self-sufficiency. We partner with community organizations to give students and adults the resources they need to be set up for economic success. We educate and empower individuals to manage their finances, as little or as much as they have, wisely. We teach them to make educated and informed decisions that will have a positive impact in their lives. 
Our aim is to use the power of education to bring awareness to people's potential to manage their finances. When you feel empowered, you have no barriers to the things you 
can accomplish. Knowledge and hope are infectious. Our programs give people hope that they can become financially self-sufficient, which in turn helps inspire their families and communities. 
What is My Money Workshop tagline?
Helping students and community members develop financial strategies for a successful future.
How does My Money Workshop work?
My Money Workshop partners with public/private high schools, colleges, universities, specialty schools and community-based organizations to deliver highly interactive workshops to students and community members. We have created financial literacy courses designed for all audiences from school aged kids, college students, individuals in prison re-entry programs, and retirement communities among others. Workshops are delivered by Volunteer Instructors who are experts from all financial industries. Our goal is to continually work with the school or community agency to identify the content that will resonate best with students.
What differentiates My Money Workshop from other non-profits that offer financial literacy workshops?
My Money Workshop collaborates prior to the workshop date with host teachers and department heads at schools and organizations to ensure that we are best meeting the students' and community members' needs. 
What truly sets My Money Workshop apart from other financial literacy organizations is that we customize every single presentation. We spend the time to learn what every client is looking for so that students can receive age- and audience-appropriate content. 
How can my organization take advantage of My Money Workshop workshops?
We are constantly connecting with new client organizations. If you would like to become a client, please email marisol@mymoneyworkshop.org.
How do I know that My Money Workshop is a socially responsible organization?
My Money Workshop complies with all regulations stipulated by the Internal Revenue Service for all organizations with 501 (c) 3 status. My Money Workshop upholds the highest standards, fiscally as well as with governance. My Money holds a Guide Star Silver Seal. Our most recent 990 can be found here.