Soumya Bansal is a firm believer in the diversity of perspective. With over 15 years of progressive experience that spans the private capital markets (Bear Stearns, RBC Capital), the Federal government (CFTC), and a Big 4 advisory (KPMG), she drives domestic and international banking initiatives specializing in strategy implementation, financial modeling, and analysis. Operating at the intersection of risk management, financial regulation, and strategy, she advises both small and large global financial institutions on multiple change initiatives, resulting in improved business processes, policies and procedures, and organizational governance. She holds a B.S. in math, with a minor concentration in economics from Rensselaer Polytechnic Institute (RPI).  She did postgraduate studies in financial mathematics at the University of London, King's College.
Soumya Bansal
Alan I. Bey is the President of Premier Health Programs, Inc., a consulting company providing management services. He is both a faculty member at Mercy College in Dobbs Ferry, NY, where he teaches graduate courses in finance, medical quality, and strategy, and at New York Medical College in the Department of Medicine. In 1993, Alan formed a successful partnership with the University of Medicine and Dentistry of New Jersey that resulted in the creation of an insurance company called University Health Plans. Alan holds a BA from the City College of New York and an MBA in accounting from Iona College. He is a thirty-one year resident of the Village of Scarsdale, where he lives.
Alan I. Bey
Elizabeth Brown is a leading practitioner in the field of financial empowerment. Upon graduating from Mercy College she started her career as an auditor for Peat, Marwick, Mitchell & Co., now KPMG.  In 1995, she started her own tax consulting firm and in 2007 she combined her life coach training to create her signature program, "Women, Fear & Money."  Elizabeth is passionate about helping people shift their limiting beliefs as a doorway to financial empowerment.  She is a native New Yorker who loves living in the Lower Hudson Valley. Elizabeth is married with one adult son, three adult stepchildren, and one step granddaughter.
Elizabeth Brown
Eric Cassalina has been a volunteer instructor with My Money Workshop since 2015. With his financial background in banking, financial planning, and wealth management, Eric has been servicing the financial needs of the Hudson Valley area since 2011. Eric was born and raised in Marlboro, New York where he lives with his wife and two dogs. Eric enjoys golfing, traveling, and community involvement.
Eric Cassalina
Michael Casper has spent over two decades on Wall Street where his focus has been on fixed income. He headed the fixed income and macro proprietary trading team for Societe Generale in New York. Michael earned a B.S. from Miami University and a M.B.A. from The University of Chicago. He is a Certified Financial Analyst and former Certified Public Accountant. Michael currently lives in Westchester with his wife and two kids. He is originally from Washington, D.C. and is an avid Washington sports and horse racing fan.
Michael Casper
Rob Dapice is a financial services executive and Certified Public Accountant with over 25 years experience in the Banking industry. Rob has worked in a number of capacities including audit, planning & analysis, controller and CFO of various banking, trading, asset management and wealth management businesses. Currently, Rob is a Managing Director at JP Morgan Chase within the Corporate and Investment Bank. He has an MBA in Finance from NYU and a BS in Economics from the Wharton School of the University of Pennsylvania. Rob is passionate about the importance of financial literacy and ensuring that people are empowered to make informed financial decisions. He is a lifelong New Yorker who currently resides in Long Island, NY with his wife and three children.
Rob Dapice
Rick Fishkin has been a financial professional for the past 27 years. He is currently the owner of a mortgage brokerage and financial planning firm in Nyack, NY. While advising clients over the years, Rick has been concerned with the lack of financial knowledge people have regarding their own fiscal matters. Educating people financially is very important to him and necessary for people to succeed in today's economy. Rick is married, father of 2 boys, leads an active outdoor oriented lifestyle, loves music and helping others.
Rick Fishkin
Kevin Gannon grew up in a household where being financially responsible was taught from an early age. His passion for investing started with stories of his great grandmother down on Wall Street watching the tickers and investing to build her family's wealth. After graduating Skidmore College in 1994, his career detoured into advertising and marketing for 20+ years. In 2017, Kevin finally went back to his passion for fiscal responsibility, becoming a financial advisor for Merrill Lynch. He works with affluent individuals and families to help build, manage, and preserve their wealth. Kevin lives in Scotch Plains, NJ with his wife and three kids.
Kevin Gannon

Andrew Goldstein graduated from Villanova University in 2018 with a degree in Cognitive and Behavioral Neuroscience and minor in psychology. He currently works for RBC Capital Markets supporting US and Canadian trading desks through multi-functional asset servicing. Andrew is extremely passionate about markets and personal finance. He lives in downtown Manhattan and enjoys sports, travel, and food.
Andrew Goldstein
Gary Gordon's career was on Wall Street, where he was primarily a stock analyst covering the housing, mortgage, and consumer finance industries. He also served as a U.S. investment strategist and as a portfolio manager. The bulk of his work career was at PaineWebber and UBS (1988 to 2005). He is now retired. Mr. Gordon does volunteer teaching at a junior high school and at Taconic Women's Correctional Facility. He also presents financial literacy seminars to college and high school students. Mr. Gordon is married with two young adult children. He has degrees from Colgate University (BA '74, philosophy) and The Wharton School (MBA '77, finance).
Gary Gordon
Nina Gunderson is a Financial Advisor on the Gunderson Embree team at UBS Financial Services. Nina adds a multigenerational dimension to the team, working with families and the team to create customized investment plans to help grow and protect clients' wealth. She is a graduate of Wake Forest University, with a major in political science, and minor in entrepreneurship. Nina is dedicated to giving back to her schools and sits on the Wake Forest New York Alumni Board and the Chapin School Alumnae Development committee. She also enjoys sports, travel and photography.
Nina Gunderson
Andrea "Kelli" Higgs has a strong legal, higher education, and program management experience.  She is admitted to practice law in CT and NY (EDNY and SDNY) and is a licensed real estate broker. Kelli received a J.D. from the Jacob D. Fuchsberg Law Center at Touro College, and a B.S. in Business Administration from Old Dominion University.  Name "Best Lawyer" by the White Plains/Greenburgh Branch of the NAACP, Kelli has covered special events and written columns for the Westchester County Press; Financial Fortitude and HBCU Pride.  She is also a member of Delta Sigma Theta Sorority, Inc.-Westchester Alumnae Chapter and Greater Centennial AME Zion Church. She also serves as the Program Director for the New York Legal Education Opportunity Program, which is sponsored by the New York State Judicial Institute.
Andrea Higgs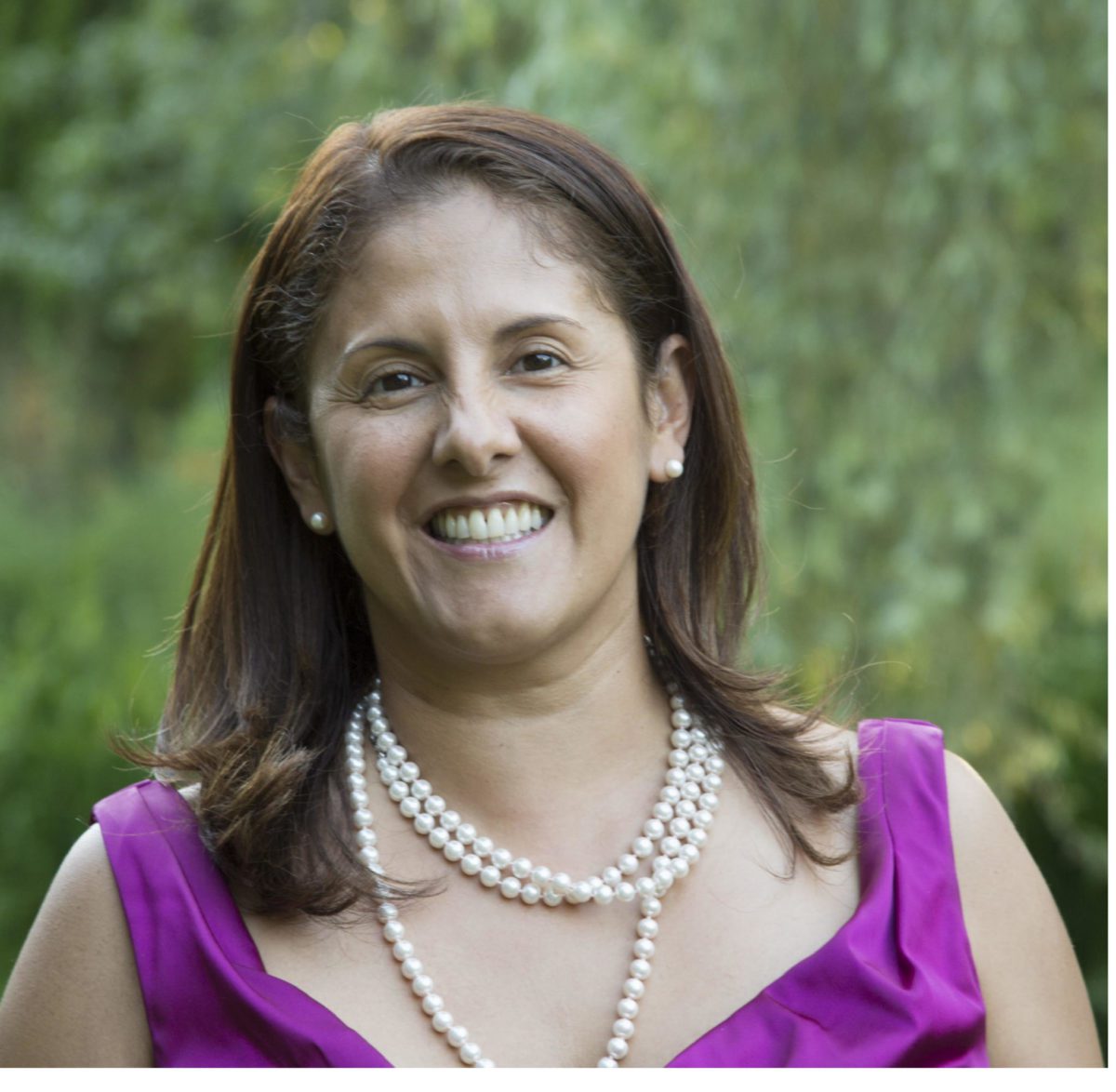 Born in Palmira, Colombia, Yolanda Infante came to the United States in 1991 and moved to New York in 1993 where she started working as a receptionist and administrative assistant for Robin Bikkal, Esq. Yolanda has her Associate Degree in Marketing from Westchester Community College, is a certified IRS Tax Preparer and she is a certified Immigration Paralegal who now owns her own small business, Infante Immigration Connection, Inc., in White Plains, NY. She assists individuals, families and businesses in the preparation and submission of forms, documentation, and evidence in support of applications to diverse governmental agencies and non-governmental organizations.
Yolanda Infante
Badeel Janjua is a Sales & Relationship Management professional who works with S&P Global's strategic buy-side clients and helps them gain access to the best-in-class research solutions for their day to day needs. Badeel has a Bachelors in Business Administration from Metropolitan College of New York*, Bachelors in Political Science from The University of Punjab, Pakistan and a Foundations in Accountancy from The Association of Certified Chartered Accountants, United Kingdom. While he has been helping people by educating them to make better financial decisions, he is particularly excited to partner with My Money Workshop and empower individuals to make better financial decisions.
Badeel Janjua
Paul Katzenstein has an extensive background in the Information Technology market, having held sales, marketing and management positions with computer and software firms and start-ups. He currently is a business development executive with IBM's Software Group, consulting in the use of software to enhance IT service delivery. Paul graduated from Washington University in St. Louis and received an MBA from the Kellogg Graduate School of Management at Northwestern University. He also volunteers with At Home on the Sound to provide technology help to local elderly residents. He has two grown children and lives with his wife, Ann, in Westchester Co.
Paul Katzenstein
With a background in banking, brokerage, capital markets, and institutional investing, Paul Landolfe has been serving the wealth management needs of high net worth individuals, as a Director and Financial Advisor, for more than 30 years. Paul holds an MBA in Finance from Iona College, and a bachelor's degree in Business Administration and Economics from Pace University's Lubin School of Business. Paul has volunteered in the local community for many years. He has been married for 32 years and resides in Chatham, New Jersey. Paul has three children and two dogs.
Paul Landolfe
Crystal Love is a strategic thinker with a proven track record with over fifteen years in financial management. Crystal has always had an interest in financial literacy and education. She started learning about investing and opened her first mutual fund in her early twenties. Over the years, she's helped countless family and friend's budget and invest. Crystal is a proud wife and mother of two curious and adventurous sons (ages 3 and 1). She received her B.A. in Accounting (2007) and Master's in Business Administration (2010) from Indiana Wesleyan University.
Crystal Love-Flora
Ron Mandle was a highly ranked sell-side bank stock analyst for 30-plus years, including 14 years at Sanford C. Bernstein & Co. He was ranked among the top analysts in his industry for 21 consecutive years by Institutional Investor Magazine and was ranked second in his final year on the sell side. He also spent 10 years as an analyst/portfolio manager at GIC, one of Singapore's sovereign wealth funds, and was intimately involved in GIC's large (and profitable) investment in Citigroup. Since retiring in 2012, he has been teaching MBA-level courses at Baruch College. Mr. Mandle holds a BS in Mathematics and an MS in Management from MIT.
Ron Mandle
Janine Marlowe has a background in accounting and finance with an undergraduate degree from the University of Michigan and an MBA from NYU's Stern School of Business. She started her career in public accounting and later worked at Citigroup and American Express. Her entrepreneurial experience includes running her own photography business. Janine has volunteered extensively in her community over the years and most recently has been involved with Impact100 Westchester. She lives in Westchester, NY with her husband, two teenagers, and dog. She enjoys organic cooking, traveling, and reading.
Janine Marlowe
Maria Molinuevo has over 35+ years experience in the financial service industry, focused on global corporate cash management services. Maria received her BS in Economics at Trinity College in Washington DC. and is fluent in Spanish.
Maria Molinuevo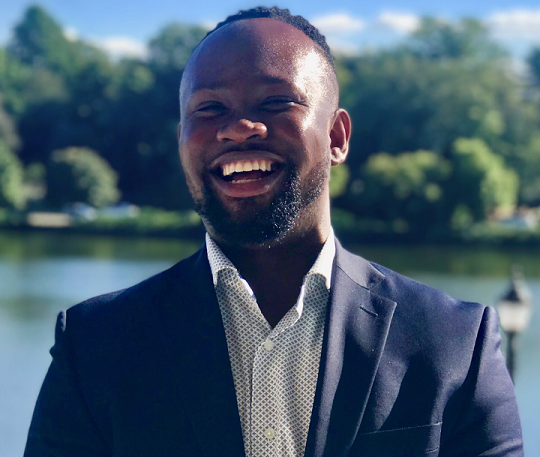 Mani Nwaedozie works in education. He is currently a STEM Implementation & Project Manager at the Research Foundation at CUNY and is the founder of HyperionMD—an enterprise blockchain company focused on linking disparate health data across healthcare providers. Mani graduated from Geneseo in 2013 with a degree in History. He also holds a degree from Baruch College in Finance & Economics. Mani, a Bronx native, envisions a world where access to high-level math and science becomes a matter-of-course in every community in the country. He believes that the lack of STEM access is a critical issue in education today; particularly for both urban and rural communities. He enjoys traveling, trying new foods, and local beer.
Mani Nwaedozie
Robin Patak is a seasoned hotelier with over 27 years of sales, marketing, and leadership experience developing marketing campaigns, budgets and driving top-line revenue for hotels in the New York/New Jersey area. Having worked alongside hotel finance teams, she has developed a general knowledge base of corporate finance to add on to her love and appreciation of personal finance. She has two teen sons, one of whom is attending NJIT. As she prepares him to complete his education debt free, she'd like to help other young people take control of their future by providing the basic knowledge to be successful.
Robin Patak
Madeleine Polemeni comes to My Money Workshop with thirty years of volunteer experience as a trained facilitator for both small and large groups. Cooking healthy meals with concern for both cost and ingredients is a passion of hers. Madeleine is thrilled to be guiding new pilot programs on eating well on a budget for the benefit of everyone from their teens to their twilight years. She resides in Golden's Bridge, NY.
Madeleine Polemeni
Jasmina Polivka is a Private Client Advisor with JPMorgan Chase Bank N. A. who helps her clients and their families identify their short and long-term financial goals and create a customized plan to achieve those goals. Jasmina spent the last 14 years in banking industry, working for Chase. Her previous professional experience was in accounting working for export – import companies. For number of years, Jasmina served as a board member and test chair for a local skating club. In addition, she served as competition chair running their annual competition/ fundraiser. Jasmina is a certified spin instructor, and although not in the instructor role at this time, enjoys spin classes at Life Time.
Jasmina Polivka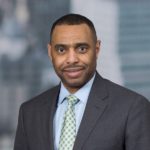 Dave Pottinger has over 20 years of experience working in the financial services industry. He is currently a Compliance Executive Director with JPMorgan Chase & Co., focusing on bank regulatory compliance. Dave has worked for several large banking organizations, including Credit Suisse, Barclays Bank and GE Capital, where he has held numerous positions spanning financial accounting and reporting, regulatory capital policy, and new business implementation. Dave holds a B.S. in Accounting from the State University of New York, at Oswego. He lives with his family in New Rochelle, New York.
Dave Pottinger
Erik Prochnow has worked in private equity and investment banking since graduating from the University of Virginia's undergraduate business school in 2012. He is passionate about personal finance and believes financial education is a critical (and rarely taught) component to overall well-being. Erik lives in Manhattan and supports mental health initiatives through the Prochnow Foundation.
Erik Prochnow
Ken Rabasco aka Bosco is a member of the National Association of Realtors, the New York State Association of Realtors, Hudson Gateway Association of Realtors, and the Hudson Gateway Multiple Listing Service. As a lifelong Westchester resident, Bosco has a vast and extensive knowledge of the intricate details that comprise the communities of Southern Westchester. Bosco is a member of the Rotary Club of Hartsdale – Greenburgh and went to Pace University where he received his Bachelor of Business Administration.
Ken Rabasco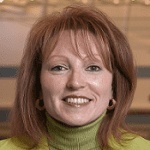 Helene Reda's career in financial industries spans over thirty-five years. Currently, she is the Chief Operations and Administrative Officer for Eleven Canterbury, a unique boutique firm which is a cross between a consulting firm and an expert network offering the best of both worlds. Earlier roles included Assistant Vice President within ABN Amro's MIS Reporting group and Assistant Treasurer at JPMorgan Chase. Helene holds a DM and MSM in Homeland Security from Colorado Technical University, a BA in Political Science from Niagara University, and has completed MBA course work in Finance / MIS from Pace University's Lubin School of Business. In addition, Helene is licensed in life, health and accident insurance in 14 states and certified for NYS Partnership for Long Term Care.
Helene Reda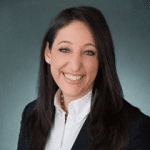 Heather Reihs is a commercial real estate professional currently working as a Project Coordinator at Cushman & Wakefield (formerly Cassidy Turley and DTZ). Prior to commencing her career in real estate, Heather worked at Bank of America as both a financial analyst and client sales officer in the wealth management division. Heather graduated from the University of Florida in 2007 with a BS in Finance and currently resides in Manhattan. In 2015 Heather founded the People Who Eat & Talk networking group. The group was created with the goal to bring professionals of all backgrounds together in order to make connections through their existing people base, all in a casual dinner setting.
Heather Reihs
Kathleen Reilly is a Somers, NY resident with over 30 years of experience in small business banking, business development, coaching and the creation and delivery of successful sales programs. The banking veteran has coached hundreds of bankers in New York and Connecticut throughout her career, resulting in increased business relationships, product sales and loan growth. Mrs. Reilly earned her master's degree in business administration from the University of Bridgeport in Connecticut and her bachelor's degree in mathematics & computer science from Mercy College. An active volunteer in her community, Mrs. Reilly is a member of the steering committee for T.E.A.M Tuskers, a one-to-one mentoring program for students in the Somers school system. Mrs. Reilly lives in Somers, NY with her husband, John Reilly. They have two grown children.
Kathleen Reilly
Lonnie Rodriguez has over 19 years of experience in the financial services industry. He is currently a Client Relationship Manager with Nationwide Retirement Plans. He provides ongoing strategic support to his clients and delivers education to employees of companies in different industries about the importance of saving for their retirement and other financial wellness topics. Lonnie also served 4 years of active military service in the U.S. Marine Corps. He holds a Chartered Financial Consultant (ChFC®) designation, Series 7, 65 & 63 securities licenses and a Life & Health Insurance license in New York. Lonnie resides in Westchester County, is a proud father of two adult children and enjoys sports and travel.
Lonnie Rodriguez
Laura Rotter, CFA, CFP is the owner of True Abundance Advisors, a heart-centered, values-based financial planning firm based in New York. After a successful career managing money for institutional investors including Citicorp and Para Advisors, Laura discovered mindfulness practices and was drawn to guide professionals facing a big life change to achieve both financial security and life satisfaction. Since making her shift, she has been featured in CNBC, the Wall Street Journal, and Westchester Senior Voice, is on the advisory council of Impact100 Westchester, a women's group giving organization, and volunteers with My Money Workshop, teaching financial literacy to underserved communities.
Laura Rotter
Greg Russo is an experienced hedge fund portfolio manager whose career has included several large multi strategy funds investing in relative value opportunities and equity long short. He spent twelve years focused on index arbitrage trading strategies. Earlier roles included accounting, operations, risk management, and trade execution across a variety of asset classes. Greg holds a B.S. in Accounting from the University at Albany and an M.B.A. in Finance with distinction from the Leonard Stern School of Business at NYU.
Greg Russo
Aviad Sapir is a Senior Associate in the Deal Advisory practice of KPMG, focusing on financial due diligence services. Prior to that, he was with the Audit practice of the firm. Aviad holds a B.S. in accounting and finance from Yeshiva University and is a Certified Public Accountant in New York. He is passionate about educational causes and financial literacy in particular. Aviad currently lives in Upper Manhattan with his wife.
Aviad Sapir
Kevin Serkin an experienced finance professional who graduated from Drexel University in 2012 with a Bachelor of Science in Finance. Upon graduating from Drexel he joined BlackRock and held positions in various divisions. Kevin's roles have included Investment Operations, Fixed Income Trading Desk Assistant, Acquisitions Integration Project Management, and Portfolio Management Project Manager. Kevin was taught financial concepts and literacy at an early age through mentors and through high school course work. Kevin is passionate about teaching financial concepts and responsibility to improve the lives of others.
Kevin Serkin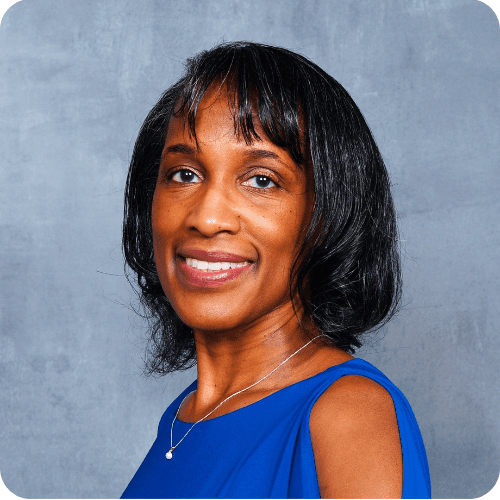 Ramona Thomas is a Financial Services Professional who provides comprehensive financial planning services to clients and recommends suitable investment products and services based on their financial goals, resources, time horizon, risk profile and preferences. She has extensive experience in nonprofit management, philanthropy (traditional grant making and venture investing), and in education, specifically in developing and executing initiatives from the ground up. She holds a bachelor's degree in Applied Mathematics from Brown University and a doctorate in Higher Education from the University of Pennsylvania. She loves traveling to new destinations and enjoys hiking in rain forests abroad.
Ramona Thomas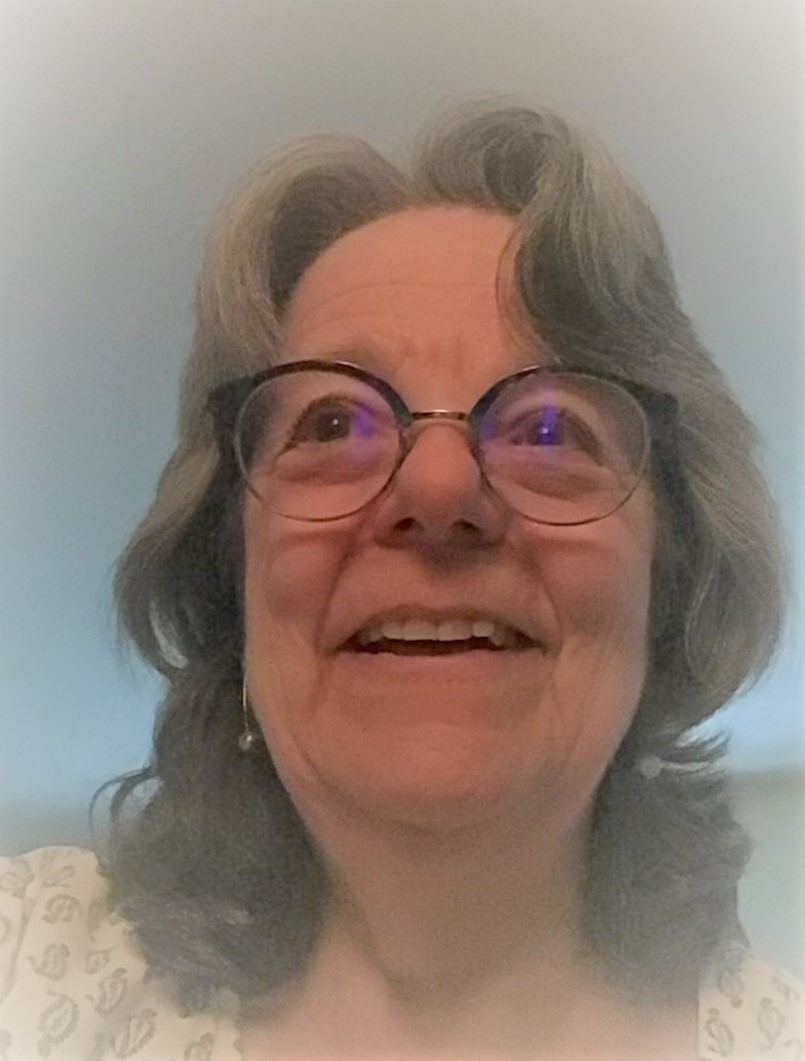 Renee Toback is an economist interested in labor and industry issues. She is politically active in progressive causes and community development. In non-COVID times, she enjoys swimming and camping, in-person learning as well as reading and on-line activities.
Renee Toback
Lynn M. (Chip) Wagner is Senior Vice President – Wealth Management at Merrill Lynch and a Certified Financial Planner. He has over 35 years of experience in providing financial management advice and services to individuals, families, businesses and charitable organizations. He has taught adult education at Westchester Community College for many years. He is an active member of the Rotary Club of Tarrytown and has played a pivotal role in managing the investments of its scholarship program for high school seniors.
Lynn M. Wagner
Lenore Walding learned at a young age the value of savings and investing making her passionate about financial education. She believes successful understanding and implementation of finances is vital to financial freedom and personal independence. Lenore holds a BS in electrical engineering & computer science as well as an MBA in finance with a concentration in personal finance. She has worked in computer sales & marketing  as a sales representative for IBM as well a project and engineering manager for real estate construction projects. Lenore has volunteered with multiple organizations and served on various committees, including chairperson of the PTA. She currently lives with her husband and two teenage sons in Westchester NY.
Lenore Walding
Matthew Wank spent the last 25+ years structuring and marketing financial products to large institutions looking to mitigate interest rate, foreign exchange, and equity risks. Prior to his investment banking career, Matthew graduated with a B.S. in Mathematics from the University of Michigan and an MBA in Analytic Finance from the University of Chicago Graduate School of Business. He currently lives in Westchester County with his wife, Leslie, and two teenage boys, Jordan and Sam.
Matthew Wank
Dan Xiang is currently a Private Equity Associate at the Carlyle Group. Prior to Carlyle, he worked in the energy investment banking group at BMO Capital Markets in Houston, TX. He is passionate about financial literacy and believes in empowering young people to attain economic independence. Dan lives in Queens and enjoys lifting weights and eating out.
Dan Xiang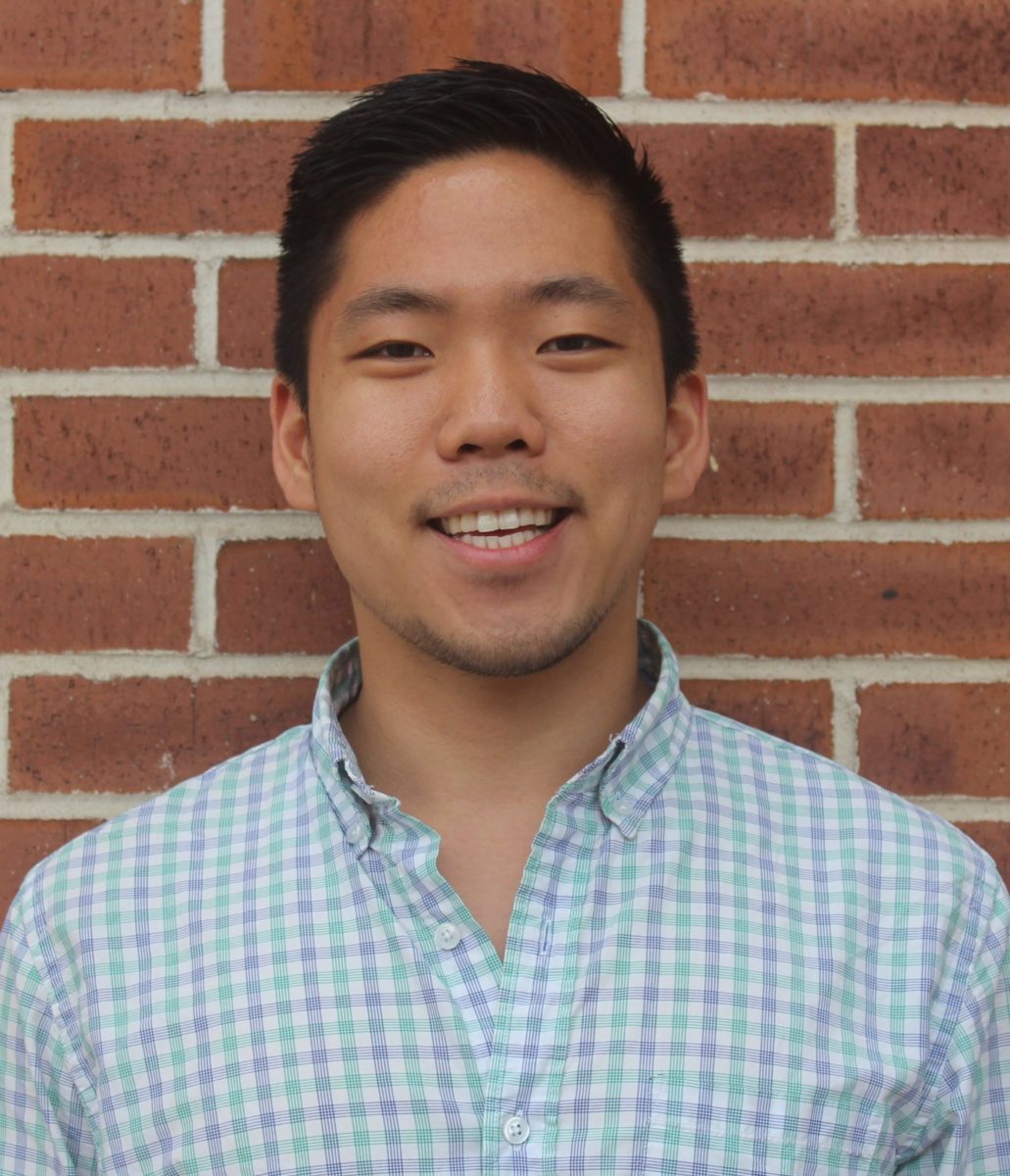 Michael Yu joined the Wealth Management division of Merrill in early 2019 with the focus to develop better financial strategies for families and high-net-worth individuals. He enjoys solving financial challenges with his team and strategic partners of local experts in business banking, law and accountancy services. With a B.S. in Physics and a minor in Philosophy, Michael graduated from Fordham University in 2016. He is an avid hiker and enjoys playing tennis as well as being an active volunteer for My Money Workshop and Tuesday's Children.
Michael Yu
Bo Zhang is committed to providing highly customized financial recommendations to his clients as a financial advisor at Morgan Stanley Wealth Management. He believes that the foundation of comprehensive wealth management begins with solid financial planning focused on achieving each client's unique financial goals. Bo grew up in China and received his MPA from Pace University in 2011. In 2017, Bo was selected to present at the Nonprofit Leadership Summit, an annual event with over 700 attendees. Bo actively volunteers for different nonprofit organizations in Westchester and Fairfield counties. His favorite activities include reading, hiking, playing volleyball, and spending time with family and friends. Bo currently lives in Stamford with his wife.
Bo Zhang