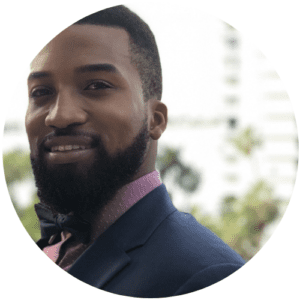 Steven Addison grew up in Florida where he was involved in virtually every sport throughout his life. He graduated from Florida International University where he majored in finance. His love for sports along with his passion for solving puzzles led him to the career he's in today. Additionally, Steven loves to travel and experience different cultures and cuisines. He's also an avid snowboarder and plans trips every season with a group of friends. In his downtime, he enjoys reading, cooking, and spending time with his family.
Steven Addison
Joshua Alexander is currently an Advisory Consultant at CFGI. Joshua has a demonstrated history of working in both the accounting and finance industries. He has strong technical capabilities and has demonstrated the ability to build strong relationships with internal and external contacts. Joshua is a Certified Public Accountant in the state of New York and graduated Magna Cum Laude from Quinnipiac University. 
Joshua Alexander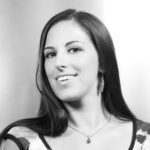 Rachel Arbeit Robertson has worked in operations and accounting roles for a variety of small businesses for over two decades. Her current role is as an Assistant Controller for a General Contractor in Manhattan. For ten years, she also wrote, produced, and hosted trivia events in New York City. Rachel graduated with a degree in Business from Northeastern University.
Rachel Arbeit Robertson
Soumya Bansal is a firm believer in the diversity of perspective. With over 15 years of progressive experience that spans the private capital markets (Bear Stearns, RBC Capital), the Federal government (CFTC), and a Big 4 advisory (KPMG), she drives domestic and international banking initiatives specializing in strategy implementation, financial modeling, and analysis. Operating at the intersection of risk management, financial regulation, and strategy, she advises both small and large global financial institutions on multiple change initiatives, resulting in improved business processes, policies and procedures, and organizational governance. She holds a B.S. in math, with a minor concentration in economics from Rensselaer Polytechnic Institute (RPI).  She did postgraduate studies in financial mathematics at the University of London, King's College.
Soumya Bansal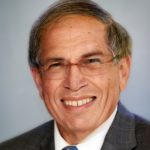 Alan I. Bey is the President of Premier Health Programs, Inc., a consulting company providing management services. He is both a faculty member at Mercy College in Dobbs Ferry, NY, where he teaches graduate courses in finance, medical quality, and strategy, and at New York Medical College in the Department of Medicine. In 1993, Alan formed a successful partnership with the University of Medicine and Dentistry of New Jersey that resulted in the creation of an insurance company called University Health Plans. Alan holds a BA from the City College of New York and an MBA in accounting from Iona College. He is a thirty-one year resident of the Village of Scarsdale, where he lives.
Alan I. Bey
Elizabeth Brown is a leading practitioner in the field of financial empowerment. Upon graduating from Mercy College she started her career as an auditor for Peat, Marwick, Mitchell & Co., now KPMG.  In 1995, she started her own tax consulting firm and in 2007 she combined her life coach training to create her signature program, "Women, Fear & Money."  Elizabeth is passionate about helping people shift their limiting beliefs as a doorway to financial empowerment.  She is a native New Yorker who loves living in the Lower Hudson Valley. Elizabeth is married with one adult son, three adult stepchildren, and one step granddaughter.
Elizabeth Brown
Michael Casper has spent over two decades on Wall Street where his focus has been on fixed income. He headed the fixed income and macro proprietary trading team for Societe Generale in New York. Michael earned a B.S. from Miami University and a M.B.A. from The University of Chicago. He is a Certified Financial Analyst and former Certified Public Accountant. Michael currently lives in Westchester with his wife and two kids. He is originally from Washington, D.C. and is an avid Washington sports and horse racing fan.
Michael Casper
Rob Dapice is a financial services executive and Certified Public Accountant with over 25 years experience in the Banking industry. Rob has worked in a number of capacities including audit, planning & analysis, controller and CFO of various banking, trading, asset management and wealth management businesses. Currently, Rob is a Managing Director at JP Morgan Chase within the Corporate and Investment Bank. He has an MBA in Finance from NYU and a BS in Economics from the Wharton School of the University of Pennsylvania. Rob is passionate about the importance of financial literacy and ensuring that people are empowered to make informed financial decisions. He is a lifelong New Yorker who currently resides in Long Island, NY with his wife and three children.
Rob Dapice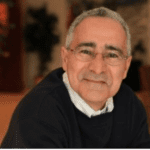 John DiStefano enjoys 25 years as a market researcher in the Fortune 500, mostly reporting 1 or 2 rungs from the CEO. He is responsible for putting Green Building on the map through his research in 2008 identifying the emerging trend of sustainable building construction. For his landmark research he received the McGraw-Hill Corporate Achievement Award from CEO Terry McGraw. John earned his Bachelor of Arts from Cornell University College of Arts & Sciences in History of Technology, and a Master of Business Administration from City University of New York, Baruch College in Market Research.
John DiStefano
Veronica Ferrero is an Assistant Vice President and Community Lending Coordinator for Emigrant Mortgage, a Division of Emigrant Bank. ("Emigrant") which has been serving the credit and banking needs of the New York community for more than 171 years. Mrs. Ferrero is also fluent in Spanish. She lives on Long Island with her family. She has made her home at
Emigrant for 33 years which speaks to her dedication and her commitment to this business.
Veronica Ferrero
Rick Fishkin has been a financial professional for the past 27 years. He is currently the owner of a mortgage brokerage and financial planning firm in Nyack, NY. While advising clients over the years, Rick has been concerned with the lack of financial knowledge people have regarding their own fiscal matters. Educating people financially is very important to him and necessary for people to succeed in today's economy. Rick is married, father of 2 boys, leads an active outdoor oriented lifestyle, loves music and helping others.
Rick Fishkin
Dhruv Goyal works as a Quant Analyst at a fintech start-up and was a stats major during his undergraduate degree. He is a hardworking, persistent, and energetic individual who is always on his feet. His innovative attitude, resourceful problem-solving ability and proficiency in management make him the go to person for any work there is.
Dhruv Goyak
Nina Gunderson is a Financial Advisor on the Gunderson Embree team at UBS Financial Services. Nina adds a multigenerational dimension to the team, working with families and the team to create customized investment plans to help grow and protect clients' wealth. She is a graduate of Wake Forest University, with a major in political science, and minor in entrepreneurship. Nina is dedicated to giving back to her schools and sits on the Wake Forest New York Alumni Board and the Chapin School Alumnae Development committee. She also enjoys sports, travel and photography.
Nina Gunderson
Ben Kramer is an experienced data analyst and consultant in finance and fintech. He currently works on the data team at Quadpay, a leading US Buy Now Pay Later company, leading analysis of credit decisions, product usage, and marketing initiatives. Having graduated from the University of Pennsylvania in 2017 with a degree in Math and Economics, Ben started his career at Mastercard where he became passionate about financial inclusion and financial wellbeing. He's excited to bring this passion to the My Money community. 
Ben Kramer
Badeel Janjua is a Sales & Relationship Management professional who works with S&P Global's strategic buy-side clients and helps them gain access to the best-in-class research solutions for their day to day needs. Badeel has a Bachelors in Business Administration from Metropolitan College of New York*, Bachelors in Political Science from The University of Punjab, Pakistan and a Foundations in Accountancy from The Association of Certified Chartered Accountants, United Kingdom. While he has been helping people by educating them to make better financial decisions, he is particularly excited to partner with My Money Workshop and empower individuals to make better financial decisions.
Badeel Janjua
Crystal Love is a strategic thinker with a proven track record with over fifteen years in financial management. Crystal has always had an interest in financial literacy and education. She started learning about investing and opened her first mutual fund in her early twenties. Over the years, she's helped countless family and friend's budget and invest. Crystal is a proud wife and mother of two curious and adventurous sons (ages 3 and 1). She received her B.A. in Accounting (2007) and Master's in Business Administration (2010) from Indiana Wesleyan University.
Crystal Love-Flora
Rachel Lyons joined the Financial Sponsors Group at KeyBanc Capital Markets in 2020. She focuses on developing relationships with private equity firms as well as working on financing, equity and merger and acquisition execution processes. Prior to joining KeyBanc, Rachel graduated Summa Cum Laude from American University with a B.S. in Finance and a minor in Economics. Rachel enjoys exercising and exploring new restaurants throughout NYC. 
Rachel Lyons
Lonniece McDonald was born and raised in Brooklyn, NY by a single mother who valued hard work and education. Lonniece studied Finance with a minor in Spanish at SUNY New Paltz where she obtained her Bachelors. She later went on to obtain her Master of Science in Finance at the Zicklin School of Business
at Baruch College. Ms. McDonald carries over 2 years of experience in the financial industry. She is currently a Financial Analyst for Allstate. Prior to Allstate, she has worked as Financial Associate for IPG Mediabrands, a Financial Representative at Morgan Stanley, a Finance intern for the Office of NYC Comptroller and a Finance Intern at Northwestern Mutual. Lonniece is very passionate about teaching financial literacy and developing generational wealth. She has experience leading workshops in which she covered topics from saving, budgeting, the importance of credit score and so much more.
Lonniece McDonald
Ron Mandle was a highly ranked sell-side bank stock analyst for 30-plus years, including 14 years at Sanford C. Bernstein & Co. He was ranked among the top analysts in his industry for 21 consecutive years by Institutional Investor Magazine and was ranked second in his final year on the sell side. He also spent 10 years as an analyst/portfolio manager at GIC, one of Singapore's sovereign wealth funds, and was intimately involved in GIC's large (and profitable) investment in Citigroup. Since retiring in 2012, he has been teaching MBA-level courses at Baruch College. Mr. Mandle holds a BS in Mathematics and an MS in Management from MIT.
Ron Mandle
Maria Molinuevo has over 35+ years experience in the financial service industry, focused on global corporate cash management services. Maria received her BS in Economics at Trinity College in Washington DC. and is fluent in Spanish.
Maria Molinuevo
Deborah Papson's finance career spans over 30 years, with specialization in Corporate and Sovereign Credit for Latin American and US counterparts. Having started her career as an Economist, as Managing Director she has led teams in New York, Brazil, Mexico, Argentina and Colombia within both Investment Banking and Wealth Management divisions at JPMorgan and Credit Suisse, the former during a tenure of close to 24 years. Senior  member in numerous corporate committees, including Chair, Co-Chair  and Senior Sponsorships in People Agenda and Diversity and Inclusiveness Steering Committees. An active volunteer (and advocate) including 6 years as a Volunteer Firefighter BMFD Ladder Company (currently an Associate Member),  Mentor for LatinU and as a Director for Creative Art Works  ("CAW") until 2020. Ms Papson holds a degree in Economics and has an MBA.  
Deborah Papson
Ken Pierce has been a financial and insurance lawyer, investment banker and business professional for over 35 years. A graduate of Brown University and Harvard Law School, Ken is currently the managing director and head of reinsurance for a large life insurance company which is focused on retirement annuity products. He has been the Chief Executive Officer of an investment bank, a partner at a major global law firm, and has started two advisory and brokerage businesses focused on financial products and structures. Ken is looking forward to sharing the lessons learned from his long career by educating, tutoring and mentoring members of the community in business law, finance and insurance. Ken is married and has three grown children. He loves sailing, golf, yoga and Italian food. 
Kenneth Pierce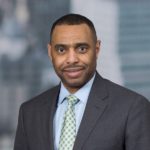 Dave Pottinger has over 20 years of experience working in the financial services industry. He is currently a Compliance Executive Director with JPMorgan Chase & Co., focusing on bank regulatory compliance. Dave has worked for several large banking organizations, including Credit Suisse, Barclays Bank and GE Capital, where he has held numerous positions spanning financial accounting and reporting, regulatory capital policy, and new business implementation. Dave holds a B.S. in Accounting from the State University of New York, at Oswego. He lives with his family in New Rochelle, New York.
Dave Pottinger
Ken Rabasco aka Bosco is a member of the National Association of Realtors, the New York State Association of Realtors, Hudson Gateway Association of Realtors, and the Hudson Gateway Multiple Listing Service. As a lifelong Westchester resident, Bosco has a vast and extensive knowledge of the intricate details that comprise the communities of Southern Westchester. Bosco is a member of the Rotary Club of Hartsdale – Greenburgh and went to Pace University where he received his Bachelor of Business Administration.
Ken Rabasco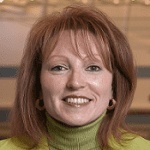 Helene Reda's career in financial industries spans over thirty-five years. Currently, she is the Chief Operations and Administrative Officer for Eleven Canterbury, a unique boutique firm which is a cross between a consulting firm and an expert network offering the best of both worlds. Earlier roles included Assistant Vice President within ABN Amro's MIS Reporting group and Assistant Treasurer at JPMorgan Chase. Helene holds a DM and MSM in Homeland Security from Colorado Technical University, a BA in Political Science from Niagara University, and has completed MBA course work in Finance / MIS from Pace University's Lubin School of Business. In addition, Helene is licensed in life, health and accident insurance in 14 states and certified for NYS Partnership for Long Term Care.
Helene Reda
Lonnie Rodriguez has over 19 years of experience in the financial services industry. He is currently a Client Relationship Manager with Nationwide Retirement Plans. He provides ongoing strategic support to his clients and delivers education to employees of companies in different industries about the importance of saving for their retirement and other financial wellness topics. Lonnie also served 4 years of active military service in the U.S. Marine Corps. He holds a Chartered Financial Consultant (ChFC®) designation, Series 7, 65 & 63 securities licenses and a Life & Health Insurance license in New York. Lonnie resides in Westchester County, is a proud father of two adult children and enjoys sports and travel.
Lonnie Rodriguez
Laura Rotter, CFA, CFP is the owner of True Abundance Advisors, a heart-centered, values-based financial planning firm based in New York. After a successful career managing money for institutional investors including Citicorp and Para Advisors, Laura discovered mindfulness practices and was drawn to guide professionals facing a big life change to achieve both financial security and life satisfaction. Since making her shift, she has been featured in CNBC, the Wall Street Journal, and Westchester Senior Voice, is on the advisory council of Impact100 Westchester, a women's group giving organization, and volunteers with My Money Workshop, teaching financial literacy to underserved communities.
Laura Rotter
Aviad Sapir is a Senior Associate in the Deal Advisory practice of KPMG, focusing on financial due diligence services. Prior to that, he was with the Audit practice of the firm. Aviad holds a B.S. in accounting and finance from Yeshiva University and is a Certified Public Accountant in New York. He is passionate about educational causes and financial literacy in particular. Aviad currently lives in Upper Manhattan with his wife.
Aviad Sapir
Kevin Serkin an experienced finance professional who graduated from Drexel University in 2012 with a Bachelor of Science in Finance. Upon graduating from Drexel he joined BlackRock and held positions in various divisions. Kevin's roles have included Investment Operations, Fixed Income Trading Desk Assistant, Acquisitions Integration Project Management, and Portfolio Management Project Manager. Kevin was taught financial concepts and literacy at an early age through mentors and through high school course work. Kevin is passionate about teaching financial concepts and responsibility to improve the lives of others.
Kevin Serkin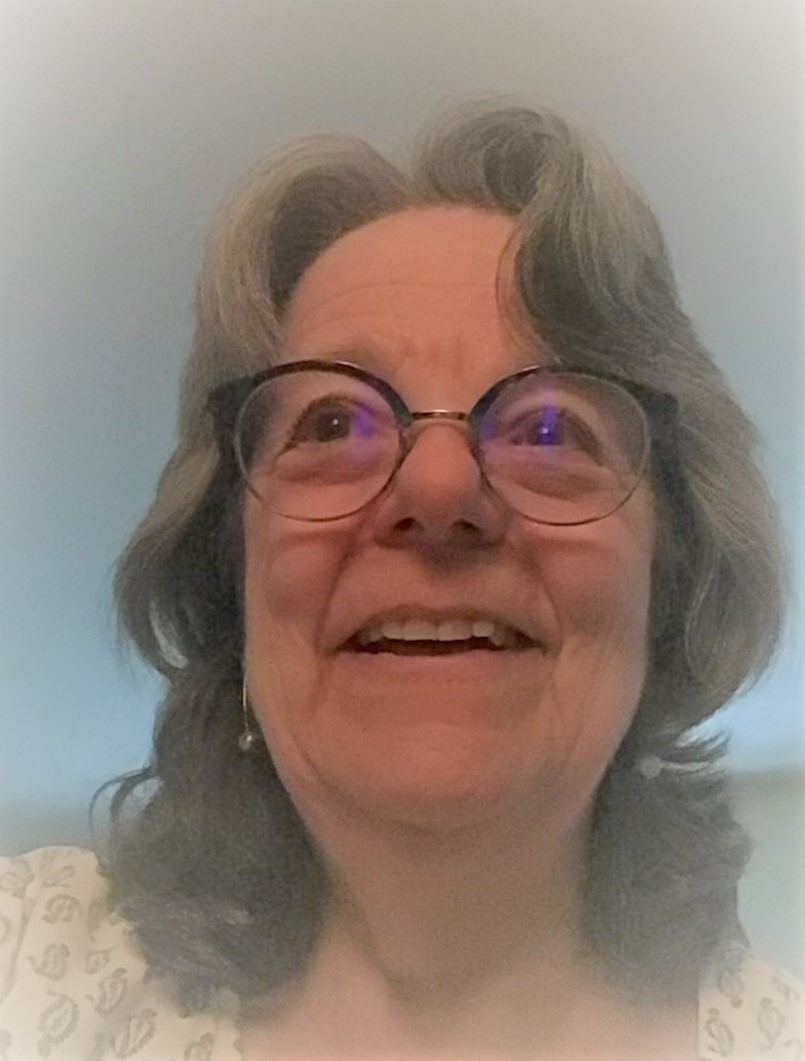 Renee Toback is an economist interested in labor and industry issues. She is politically active in progressive causes and community development. In non-COVID times, she enjoys swimming and camping, in-person learning as well as reading and on-line activities.
Renee Toback
Lynn M. (Chip) Wagner is Senior Vice President – Wealth Management at Merrill Lynch and a Certified Financial Planner. He has over 35 years of experience in providing financial management advice and services to individuals, families, businesses and charitable organizations. He has taught adult education at Westchester Community College for many years. He is an active member of the Rotary Club of Tarrytown and has played a pivotal role in managing the investments of its scholarship program for high school seniors.
Lynn M. Wagner
Lenore Walding learned at a young age the value of savings and investing making her passionate about financial education. She believes successful understanding and implementation of finances is vital to financial freedom and personal independence. Lenore holds a BS in electrical engineering & computer science as well as an MBA in finance with a concentration in personal finance. She has worked in computer sales & marketing  as a sales representative for IBM as well a project and engineering manager for real estate construction projects. Lenore has volunteered with multiple organizations and served on various committees, including chairperson of the PTA. She currently lives with her husband and two teenage sons in Westchester NY.
Lenore Walding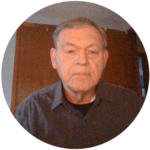 Money management has always been part of Gregory Van Den Berg's life. His parents were people who managed their money responsibly. He was raised to believe that one needed to save one's money to purchase the goods one wanted. This principle has always remained with him even to this day. Not only did my parents pass on to be wise with one's finances, but they also instilled within him an excellent work ethic. He realized that working hard did not always guarantee financial security. Greg's desire is to assist those who do need help with their finances.
Gregory Van Den Berg
Bo Zhang is committed to providing highly customized financial recommendations to his clients as a financial advisor at Morgan Stanley Wealth Management. He believes that the foundation of comprehensive wealth management begins with solid financial planning focused on achieving each client's unique financial goals. Bo grew up in China and received his MPA from Pace University in 2011. In 2017, Bo was selected to present at the Nonprofit Leadership Summit, an annual event with over 700 attendees. Bo actively volunteers for different nonprofit organizations in Westchester and Fairfield counties. His favorite activities include reading, hiking, playing volleyball, and spending time with family and friends. Bo currently lives in Stamford with his wife.
Bo Zhang