Home-school Finance Ideas for Parents
This is no April Fools! Today marks the beginning of Financial Literacy Month. Start to teach your child today what financial wellness looks like while you are homeschooling.
To continue reaching youth and adults during this challenging time, My Money Workshop will deliver live webinars and pre-recorded financial literacy lessons on social media and our website. While we are preparing for the release of these programs, we know that parents now find themselves working from home with their children learning from home as well.
In addition to the health concern, the financial strain that a situation like this can bring a family can be exponential. As we are commence Financial Literacy Month, My Money Workshop would like to share some ways that parents can keep their children engaged in learning good money management habits at home.
1. Play money management games
My Money Workshop incorporates games into our lessons to ensure participation and engagement. You can do this at home too. Board games like Monopoly and others are great. You can also incorporate financial literacy during a family trivia night, and you can even play with the extended family via Zoom, Hangouts, or FaceTime. Our favorites are:
Alex Quebec has nothing on you! Have a fun family night with this entertaining and educational game. My Money Workshop typically customizes this game to the audience we teach and we have included modifications for the game in the instructions below.
You will need: A jeopardy board. We have created one in PowerPoint for you. You can access this also via Google Slides if you have a Gmail account.
Click below for instructions.
Financial Wheel of Fortune
Make a wheel of fortune with prizes, no chores for a week? You can also use fake dollars that go into a pot. (instructions coming soon)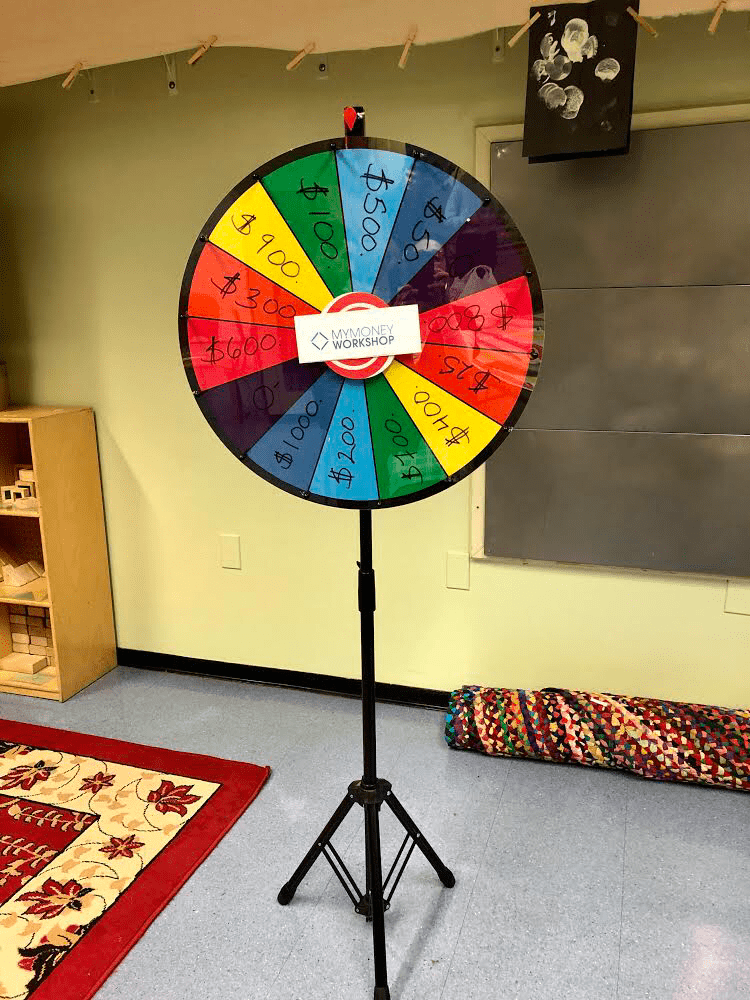 You can use arts and crafts to keep your children's creativity and imagination alive.
Goal Setting Via Vision Boards
Today is the time to start educating your child to understand the realities that you and millions in our communities are experiencing. Setting sound financial goals is essential.
This project can also be a fun social distancing project for your child and their friends. Each parent can gather the materials needed, and each child can present their boards when they finish via zoom or FaceTime.
Click instructions below for instructions
Build Your Own Piggy Bank
Along with setting goals and a vision, teaching your child the importance of saving for emergencies is imperative. You can use materials found around the house. There is a life for all those left-over toilet paper rolls!
There are some fun tutorials on our Pinterest page here.
Do you have your own ideas? Send us your ideas to share with other parents and the community. If you have any more ideas on how to keep financial literacy part of the family dynamics, we'd love to hear them.
Tag us on social media! @mymoneyworkshop #covid #corona